General Information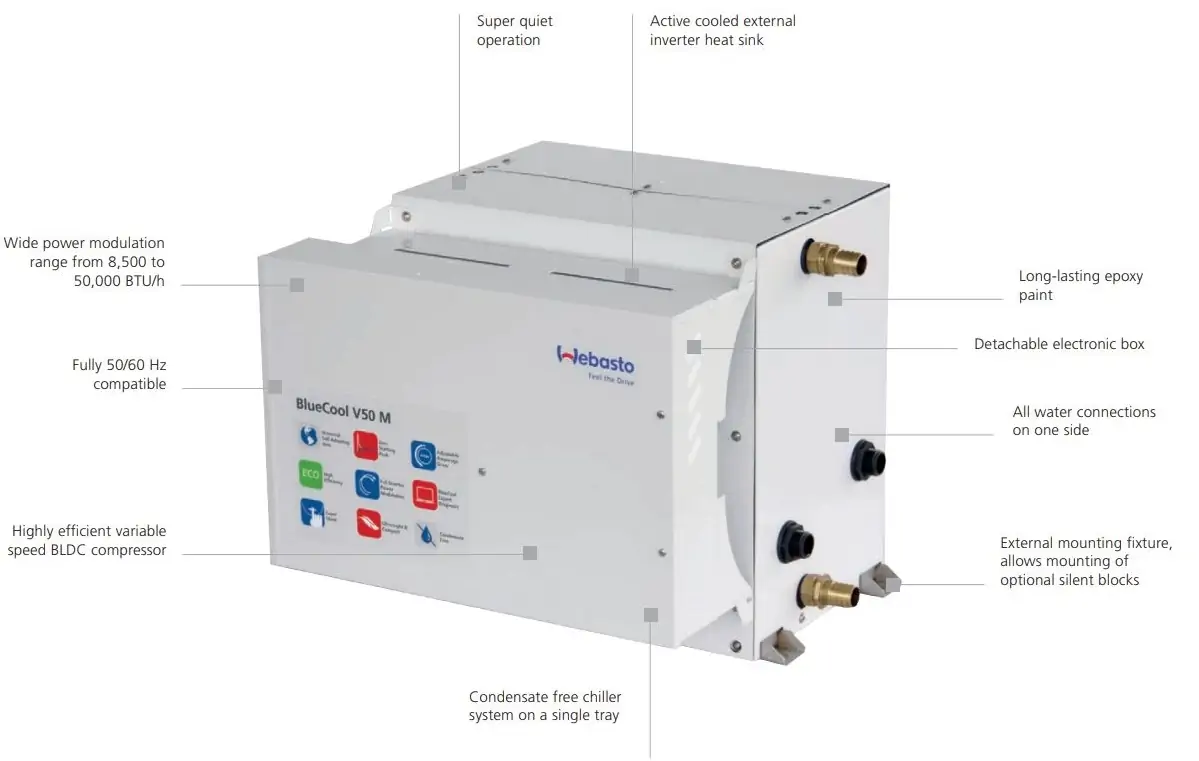 The Webasto BlueCool V-Series chiller system brings innovation to the marine A/C industry with the latest technology for maximum performance in varying weather conditions.
The BlueCool V-Series – with a cooling capacity of up to 77,000 BTU – perfect for boats with three or more independent cabins. This system runs on variable speed compressors controlled with inverter technology during the starting phase and continuously throughout operation. This leads to smooth and silent operation with no electrical starting peak. The self-adapting control logic allows the unit to operate smoothly worldwide in all climates and frequencies. Users can also limit the power demand of the unit to guarantee a cold cabin even in locations where average amperage is limited.
The new V-Series offers a unique new feature with the BlueCool Expert Tool connected via a single USB cable and a PC. On site servicing and remote assistance are now a breeze.
Part Number: WBCL1203002B
Replaces Part Number: WBCL1203002A